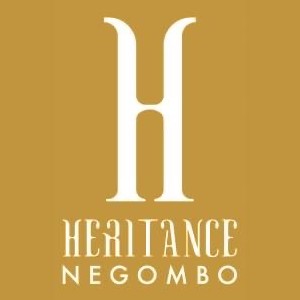 Offer - Enjoy 50% Savings on Double Rooms with Full Board Basis
Booking Period - 26th & 27th September 2020
Stay Period - From 1st to 31st October 2020
Reservations - Call 0112 308 408 or click here to book online 
 Terms and Conditions
Booking conditions
The offer will be valid only for the said credit card holders during the period of the flash offer.

The discounted rate is only applicable for bookings made between the dates of the flash offer.

The offer is valid from 1 October to 31 October for Heritance Negombo only.

Bookings can be made via the website (online booking link will be shared) and by contacting Aitken Spence Hotels head office on 0112 308 408.

Reservations will be confirmed on availability, on a first-come-first-serve basis.
Payment
6. Full payment must be made at the point of confirming the reservation.
7. Payments made are non-refundable.
8. Discount is applicable for base room categories only. For higher room categories relevant supplement(s) will be added to be fully born by the customer.
9. Discount is not applicable for extras consumed at the property. 
Stay conditions
10.          Offer applicable only for Sri Lankans and resident visa holders only.
11.          Cardholder must be present for the duration of the booked stay period for the offer to be valid.
12.          Cardholder is required to submit the credit card & NIC/passport upon arrival at the Hotel for verification purposes.
13.          Offer will not be valid if referred to at the time of check in or check out.   
Amendments and cancellations
14.          Name changes will not be accepted once the payment is made.
15.          No amendments or cancellations will be accepted for bookings made through this offer.
16.          The discount will not be applicable for changes made for future bookings outside the promotional period. 
Please note the offer is not applicable for,
17.          corporate outings and day outings
18.          gift vouchers
19.          pre-confirmed bookings
20.          to be combined with other offers
21.          reservations made through any other platforms, online or offline. 
22.          General terms and conditions of Aitken Spence Hotel Managements (Pvt) Ltd and Bank will apply.
Nations Trust Bank, All Rights Reserved. Solution by
Affno
.
Rate your experience with us
Apply Now