Covid-19 Relief Measures to All Cardmembers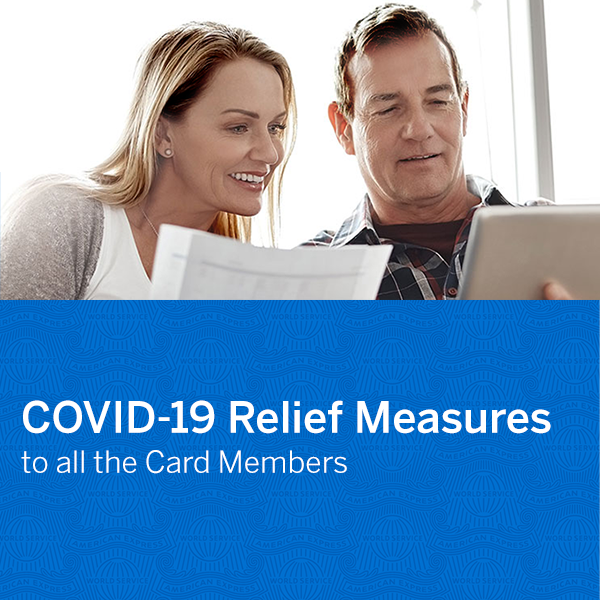 Focused on providing you ease & support during these challenging times, the following relief measures are made available to all Card Members.  
Minimum amount due for All Nations Trust Bank American Express Cards (excluding Corporate Cards) is reduced to 2.5% for statements generated after 8th April 2020.

An extended time period is offered till 17th May 2020 to settle your due payments. Interest charges waived for statement dues settled in full prior to 17th May 2020.

Late payment fees will not be charged with effect from 23rd March 2020 until 30th September 2020.

Annual Interest rate reduced to 15% for all local transactions up to a maximum of Rs 50,000 for statement cycles commencing from 23rd March 2020. Annual interest rate applicable on all other transactions will be calculated at 28% and the interest rebate for local transactions will be reflected in the following month credit card statement.