Travel Rewards
Convert your Rewards to miles and enjoy the freedom to fly around the world for free with any of our Privilege Rewards mileage partners Frequent Flyer programmes!
Simply register your Frequent Flyer membership number with us and start enjoying free flights, upgrades and much more with your selected airline. Once you accumulate 5000 Rewards points, you can choose to convert your Rewards points into air miles
Getting Started: It's as easy as 1,2,3…
Step 1 - LOG IN
Register online with any American Express travel partner programme. If you're already registered with our partners you can skip this step.
Step 2 - TRANSFER
Next, contact our 24 hour Customer Service Hotline on +94 11 441 4141 transfer the required American Express Membership Rewards Plus points to your frequent traveler programme.
Step 3 - AND YOU ARE READY FOR TAKE OFF!
Redeem your points online by accessing the website of your chosen frequent travel programme or call them directly to get ready for take-off!
Asia Miles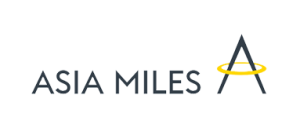 Your American Express Membership Rewards Plus points can be transferred into Cathay Pacific's Asia Miles, Asia's leading travel rewards programme. Four American Express membership rewards points will be equivalent to one Asia Mile. Just follow the four easy steps above, to transfer the points and then indulge yourself, your family and friends in the world of Asia Miles and receive Flight Awards, Upgrades, Companion tickets, Holidays or other exiting lifestyle awards.
You can transfer your points to a wide array of partner airlines of the Asia Miles Program
Partner Airlines
Cathay Pacific Airways | Aer Lingus | Air China | Alaska Airlines | American Airlines | British Airways | China Eastern Airlines | Dragonair | Finnair | Gulf Air | lberia | Japan Airlines | Japan Asia Airways | JALways | Japan Transocean Air | JAL Express | J-Air | LAN | Malev Hungarian Airlines | Mexicana Airlines | Qantas Airways | Royal Brunei Airlines | Royal Jordanian Airlines | Vietnam Airlines | Sri Lankan Airlines
For more details on Asia Miles visit www.asiamiles.com
Hilton HHonors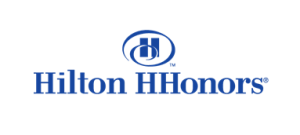 You can transfer your American Express Membership Rewards Plus points in exchange for HHonors points, which can then be redeemed for free accommodation at more than 3,000 global partner hotels including, Hilton Hotels, Conrad Hotels, Hampton Inn & Suites, Hilton Garden Inn, Hilton Grand Vacations, Homewood suites by Hilton, and the Waldorf Astoria Collection, among others.Three American Express Membership Rewards Plus point would entitle you to one Hilton HHonors point.
Visit www.hiltonfamily.com for more information
Terms and Conditions
Once Membership Rewards points have been converted into partner points, they cannot be converted back into your Membership Rewards account and become subject to the terms and conditions of the participating frequent traveller program.
You may only convert Membership Rewards points in to the frequent traveller program accounts held by you or your Supplementary Cardmember linked to you Card account
A cardmember is required to have a minimum balance of 5,000 Membership Rewards and after redeeming the Rewards the customer needs to maintain a minimum balance of 2,000 Membership Rewards.
Membership Rewards Plus has an annual enrolment fee of R.s 500 for American Express Gold Cardmembers.
Nations Trust Bank, All Rights Reserved. Solution by
Affno
.
Rate your experience with us
Apply Now